Wolfert Tweetalig uit Rotterdam zoekt een History teacher per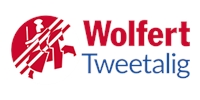 As of April 1, 2021 we are looking for an enthusiastic history teacher with a teaching qualification for a part time position. Are you available? Then please continue to read.
Wolfert Bilingual
Wolfert Tweetalig ('tweetalig' means bilingual in Dutch) is ranked as an Excellent School by the Dutch ministry of education. This ranking is attributed to schools with high standards of education as well as a specific and unique profile of excellence.
With more than 1200 students from Rotterdam and the surrounding area, Wolfert Tweetalig is one of the best-known schools in the Netherlands that offer bilingual education for both VWO (pre-university education) and HAVO (higher general secondary education) students.
Students of Wolfert Bilingual know what it means to be a world citizen by means of our curriculum but also through collaboration with students abroad, exchanges, excursions and international internships. They also learn to use the English language at a near-native level.
In our school building, Wolfert College's non-bilingual VWO and HAVO students also follow their training. The school therefore houses about 1400 students in total.
Wolfert Bilingual's leadership team consists of a head of school and four team leaders. The school's teaching staff consists of 110 people, twenty of whom are native English speakers. The educational support staff includes seventeen people. Because Wolfert Bilingual is an
Academic Training School
, the school offers an internship to twenty or more first degree trainees every year.
Wolfert Bilingual is part of the Wolfert van Borselen school group. This school group consists of six schools, each with its own educational profile, that offer public secondary education in Rotterdam and the surrounding area. The school group is part of the Public Education Board of Rotterdam (
BOOR
).
Vacancy teacher of history
We are looking for a history teacher who will teach both our bilingual HAVO and VWO students in the lower years (age group 12-15 years old) as well as our upper year students (in Dutch) (age 16-19) as of 1 April 2021.
As a history teacher you enjoy developing activities for students within an international context. You are didactically talented, a teamplayer and are open to innovative ideas and developments. You know how to guide and coach your students in achieving their learning objectives. Because all our students work with a MacBook, your digital skills are excellent. You have a degree in teaching history,you master the English language at a near native level and you are familiar with bilingual education as well as the Dutch national curriculum. Can you ensure a safe learning environment and are you able to get the most out of a student? Do you have excellent communication skills in order to communicate well with both students and their parents? Then please apply to this vacancy and get in touch with us.
Nadere informatie en solliciteren
:
Interested?
Please send your resume and motivational letter to management assistant Anna Notenboom at ano@wolfert.nl before Monday, March 1st, 2021. 
(Online) interviews are scheduled for Tuesday, March 9th.