The Researcher will manage and coordinate the in-country evaluation research in schools in collaboration with the research team to ensure data is acquired reliably within the specified timeframe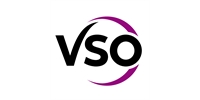 Country: Malawi
Application closing date: 31-04-2021
Start date: Flexible
Duration: 12-24 Months
The Researcher will manage and coordinate the in-country evaluation research in schools in collaboration with the research team to ensure data is acquired reliably within the specified timeframe. The research assistant will be responsible for checking data is acquired as to the research and ethical protocols, entering data into an excel spreadsheet, carrying out structured observations, analysing field notes and trends and analysing for both impact and process evaluations using SPSS. They will also be responsible for reporting and disseminating report findings.
For further information about this job,
download here the detailed job description.
The ideal applicant will have:
Essential
Minimum of a Bachelor's Degree in Education, Child Development or Psychology. Those with more advanced qualifications will have an added advantage
Experience in conducting research in a school environment
Excellent organisational and communication skills in English, both written and oral.
High proficiency in Microsoft Office (Word, Excel. PowerPoint, Teams etc.
Self-starter to work with and quickly determine your own work plan.
Computer literate (MS Office) and confident in the practical use of technology for teaching and communication.
Knowledge and experience of how children learn and how to apply that to the improvement of learning outcomes
You will be required to bring your own laptop as VSO is unable to provide computers for this project.
A willingness to ride a motorcycle as this will be the primary method of transport when visiting schools in your district (lessons will be provided).
Desirable
Experience of developing training modules Experience and interest in the use of EdTech through a projector approach.
Knowledge and experience in primary school teaching and/or early grade learners especially literacy, numeracy and English as an additional language.
Experience in action research, data analysis and use of data for decision making
Knowledge and experience in monitoring and evaluation
Knowledge and experience in financial management, arranging capacity building activities
Experience working in sub-Saharan Africa or resource-poor settings
Besides these skills, you need to be openminded, respectful, resilient and adaptive to new situations. It is important that you can facilitate positive change, build sustainable working relationships and are willing to seek and share knowledge.
The experience of a placement is a one-of-a-life-time experience and will benefit you in multiple ways. You will have the chance to learn to work with people from different cultural backgrounds. There is often the opportunity to develop your teamwork-, leadership- and management skills. This can be helpful for career opportunities after your placement.

VSO will cover and support you in all preparations: training, visa, work permit, registration in-country, flights, vaccinations, anti-malarial treatment, PEP treatment, medical and security clearance. In-country VSO will provide induction and support in placement, arrange secure accommodation (often shared with another VSO professional), full medical insurance (including repatriation cover), medical indemnity insurance, work-related travel costs, and a living allowance which will enable you to live a basic but healthy lifestyle, but which is not sufficient to cover ongoing commitments at home.
Ontwikkelingsorganisatie VSO Nederland